Posted by Keith R Wahl, Made From RI on Nov 30th 2020
The most likely scenario for 2020 Holiday shipping success with our Made From RI selected carriers are as follows. These dates reflect shipment arriving at its designated location for Christmas Day. At Made From RI, we do our very best to ship all in-stock items within 24 hours of ordering (and we will let you know and work with you if there are issues). We don't like to rush anyone, high pressure sales are not our way, but ordering earlier is better to be assured of an in-time arrival.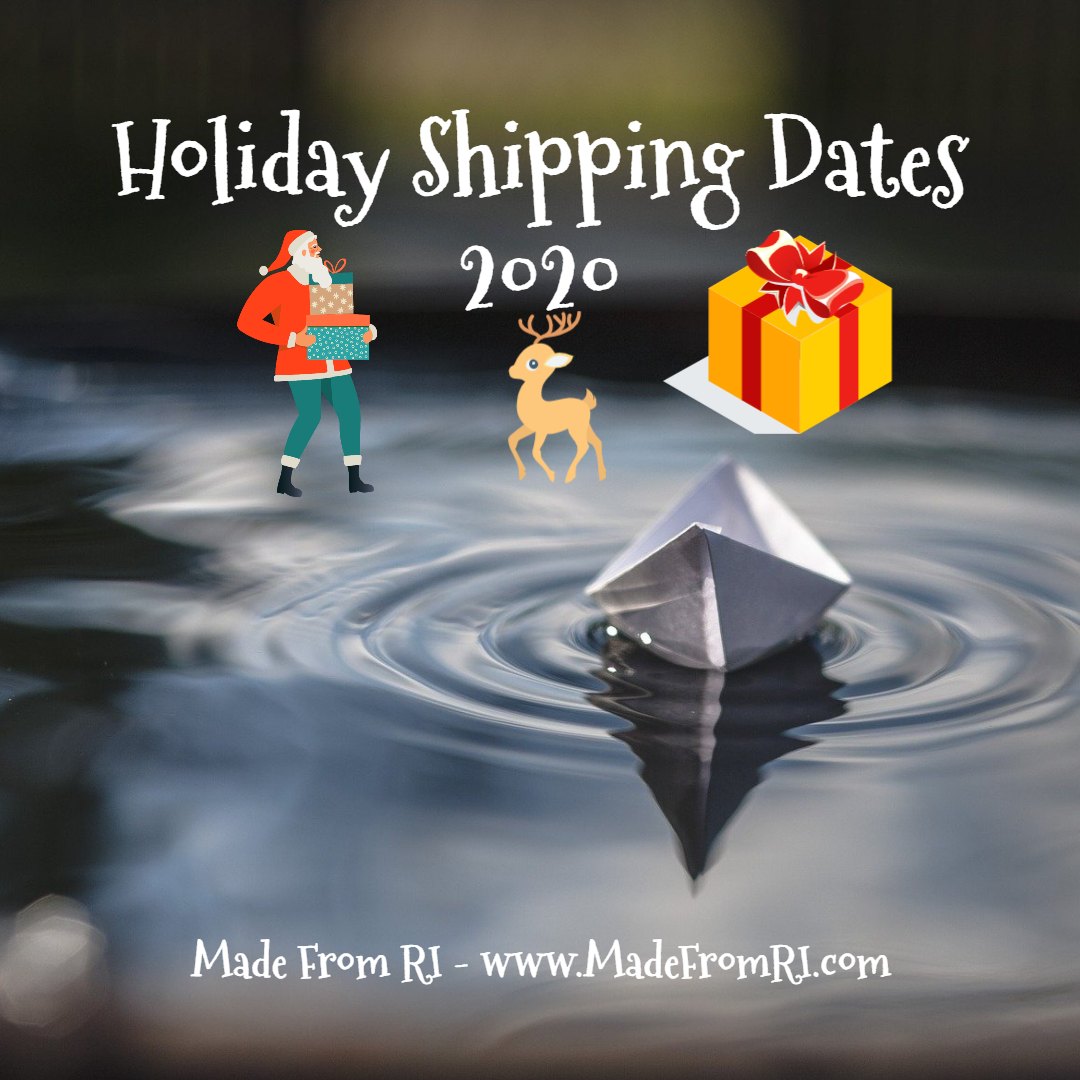 USPS Ground: Order by 12/13
FedEx Ground: Order by 12/14
USPS First Class: Order by 12/19
FedEx Express Saver: Order by 12/20
FedEx 2-Day: Order by 12/21
USPS Priority: Order by 12/21
FedEx Overnight: Order by 12/22
USPS Priority Mail Express: Order by 12/22
Please note that all of these dates are subject to weather conditions and COVID-19 restrictions as they are imposed. Our carriers always do their best, but there are many changing conditions that are out of their control. All dates reflect shipping within the contiguous 48 continental United States. Special deliveries may incur additional charges.

Special Note: If you are in the local Rhode Island area and time is getting tight, we will try to arrange personal delivery to a safe location of your choice.
Lastly, DO NOT PANIC! (always such calming words). Made From RI has Gift Certificates that are digital and instantaneous. Also, we never depreciate our Gift Certificates and we do not set an expiration date. These may be found here: https://madefromri.com/giftcertificates.php