Posted by Keith R Wahl, Made From RI on Aug 11th 2020
The story of Made From RI Dog Collars and Leashes is one of necessity. A few years ago, our family picked up a puppy. With the newest member of our family present, we could not find a satisfactory collar for him.
Jen, the better half of Made From RI had long experience and training with a sewing machine, fabrics and textiles. Jen's mother taught her for years. Her commercial grade sewing machine was her late mother's. Her sewing center was custom designed by her mother as well. These items produced the costumes for Rhode Island's famed "Looking Glass Theater".
Design and testing began. Approval began. Our puppy said that he liked his new collar and leash (with joyful chasing of his tail leftward - high praise). The leash is still in daily use five years later.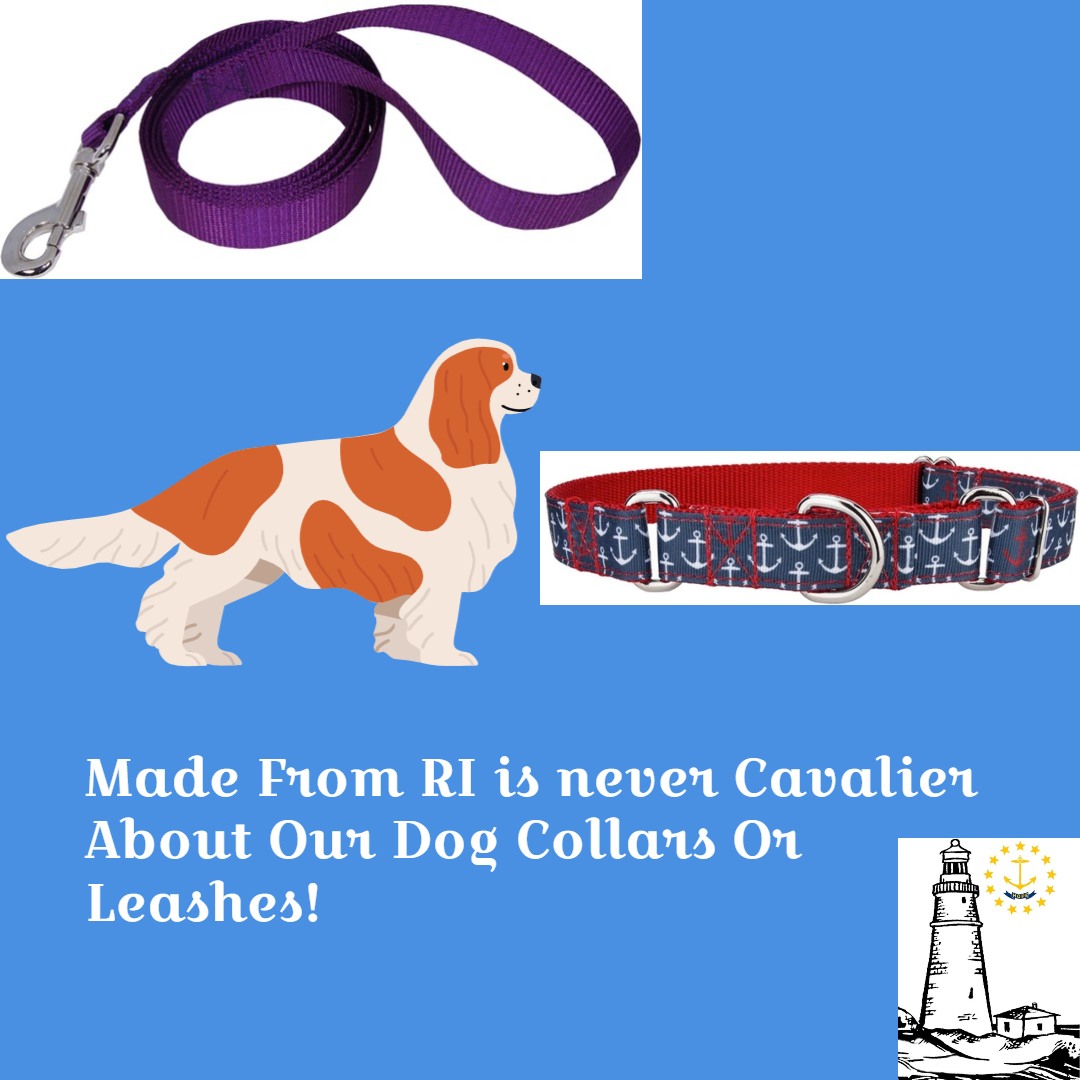 Continuing the family tradition, our pup's younger brother came along a year later. He is part of Jen's father's house. He too has a Made From RI Collar and Leash.
We have since expanded the line of items (some at customer request and suggestion). See the full line here: https://madefromri.com/categories/pets.html
Family business, family made, and family used (our pups are part of the family). That's Made From RI.